On vacation with your dog in Breskens
Are you and your four-legged friend ready for a breath of fresh air on the coast of Zeeland and therefore looking for the ideal holiday home in Breskens with the dog? No need to look any longer because at Hello Zeeland you have come to the right place to rent a cottage with the dog in Breskens. From holiday homes in the village to bungalows on a vacation park, Hello Zeeland offers it all. Check out the range of holiday homes in Breskens with the dog and let the fun begin!
Dog-friendly vacation rentals at Hello Zeeland
Not only the family, but also the dog will have the time of his life in a holiday home in Breskens since all holiday homes are located no more than five minutes from the sea. We can say that Breskens is the ideal base for lovers of beach or natural surroundings. Most holiday homes in Breskens where dogs are welcome have an enclosed garden so the dog can play in the garden. Just keep in mind that if you rent a cottage in Breskens at a vacation park, the dog does usually have to be on a leash outside the yard.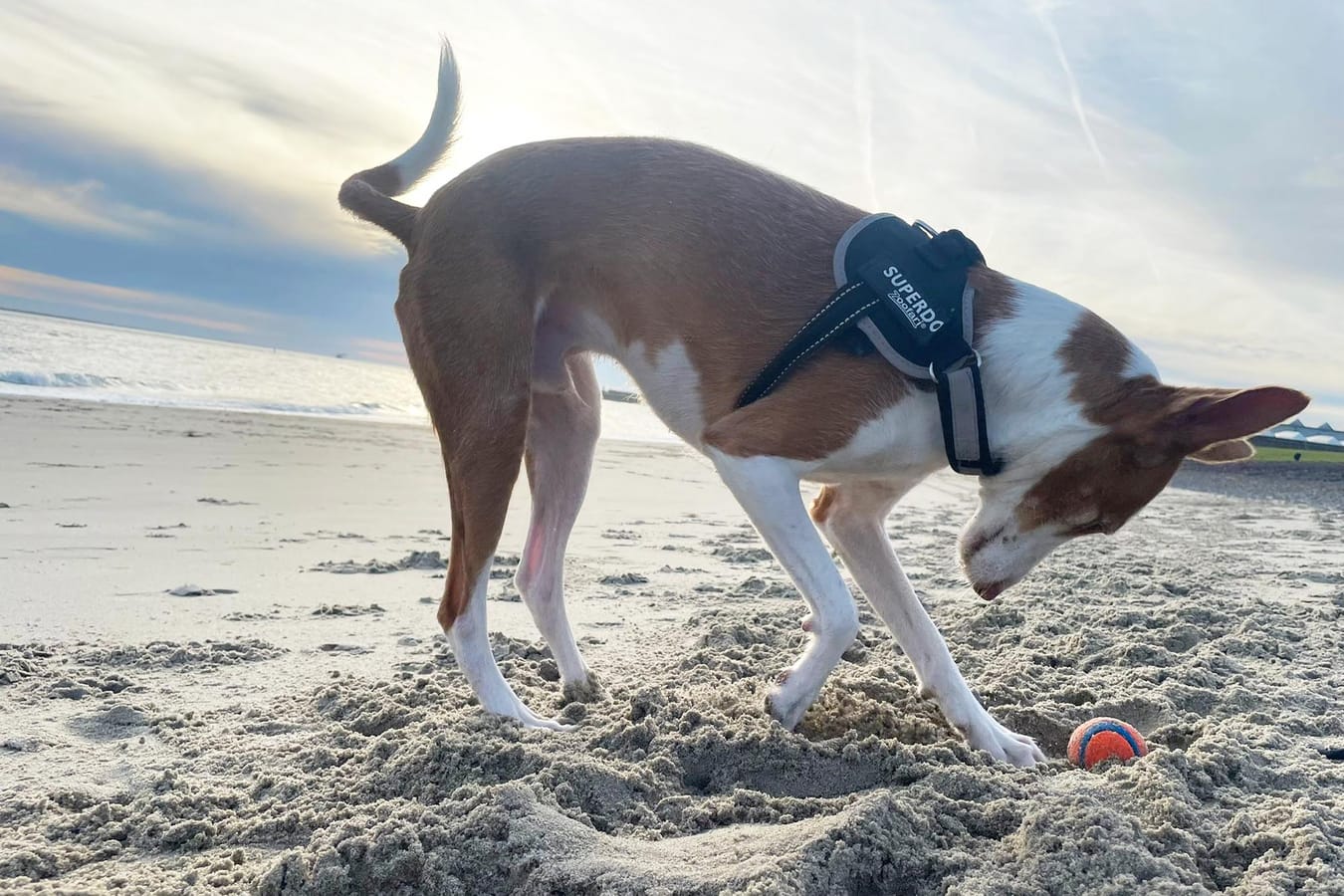 With your dog out at Breskens
Breskens is a great place to spend time with the dog. You can walk for hours on the miles of beaches, through the dunes and past the lighthouse. In the off-season – from Oct. 1 to May 1 – dogs are allowed to run loose on the beach. In high season, dogs are welcome on the beach on a leash between 10 am and 6 pm. Outside of these times, the dogs are also allowed to run free. Tip: Be sure to make a stop at beach pavilion Loods 10. A nice place to settle down with the dog on the terrace or behind the glass in chilly weather. Just make sure your dog is calm and leashed. After the long walk and a visit to the pavilion, it is wonderful to come home to a holiday home in Breskens together with your dog.
Easy online booking at Hello Zeeland
Your dog is more than welcome in Breskens! Take a long walk together along the beaches and then rest tired but satisfied at your cottage in Breskens. If that isn't delicious. You have a wide choice of holiday homes in Breskens where you can stay with your dog. Discover them all through hellozeeland.com and give yourself, your travel companion and dog an unforgettable vacation!
Book your perfect holiday home