Bungalow rental in Zeeland
Are you looking for accommodation in Zeeland? Then rent a bungalow! Especially if you like peace and quiet or are tired of the hustle and bustle of the city for a while, it is an ideal option. In a bungalow from Hello Zeeland you usually stay in a vacation park on the coast. You can then also explore the surroundings right from your rented bungalow (for 4 people) with a nice walk on the beach or a bike ride to Walcheren or other surrounding villages. Also by car you are in no time at our southern neighbors where there is plenty to do.
Vacation parks in Zeeland
The vacation parks at Hello Zeeland are located directly on the beach of Breskens in West Zeeland Flanders. It is the southernmost region of Zeeland and thus borders Belgium giving the region a nice burgundian touch. The landscape, the surrounding villages and the fine atmosphere provide the ultimate vacation feeling. When you rent a bungalow in Breskens, you are provided with all conveniences. You will find several supermarkets, a bakery, a deli, several restaurants, stores, bike rentals and a gas station.
The advantage of a vacation park is that it is often child-friendly and offers additional facilities. Think indoor pool, playground equipment, a bowling alley, sports fields and wellness centers. In addition to the many facilities, you can find more fun things to do in Breskens itself. For example, visit the fishing museum and discover the history and fascinating stories of the sea, fishermen and their catches. The city center is 2.8 km away so you'll be there in no time! So plenty of advantages to rent a bungalow in Zeeland.
Enjoy a versatile vacation from a bungalow by the sea
Nature in Zeeland proves that you don't have to travel far to see beautiful views and sunsets. Zeeland has a coastline of 650 kilometers and is among the most beautiful and cleanest in the Netherlands! No wonder Zeeland is becoming increasingly popular as a vacation destination. Of course, Zeeland is also known for its water sports opportunities. You can canoe, supp, dive, sail, kite surf or just swim of course! Another great tip: book a cruise and go seal spotting. Don't forget to bring binoculars so you can get an extra good look or picture of them! In short, celebrate your vacation in Zeeland and book a bungalow by the sea in Breskens to admire all this with your own eyes.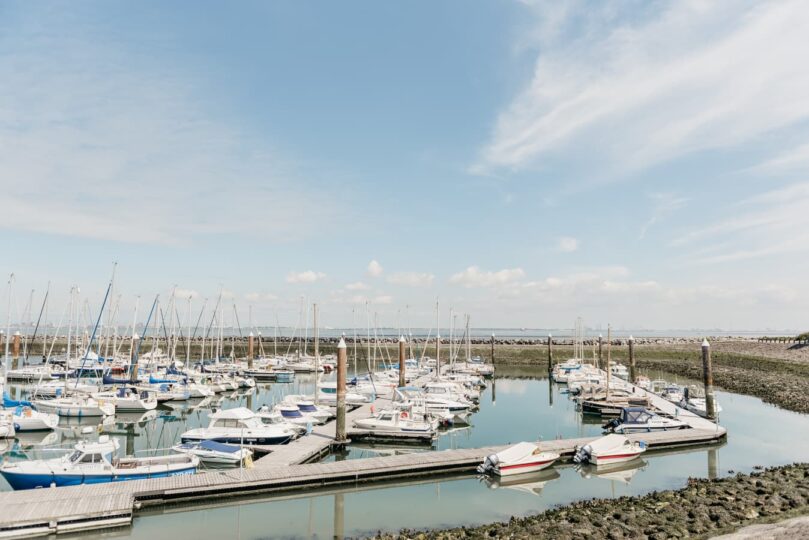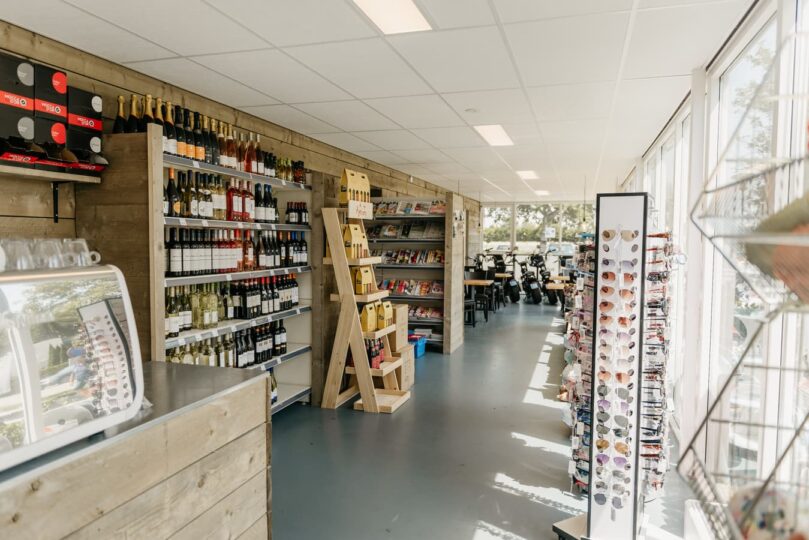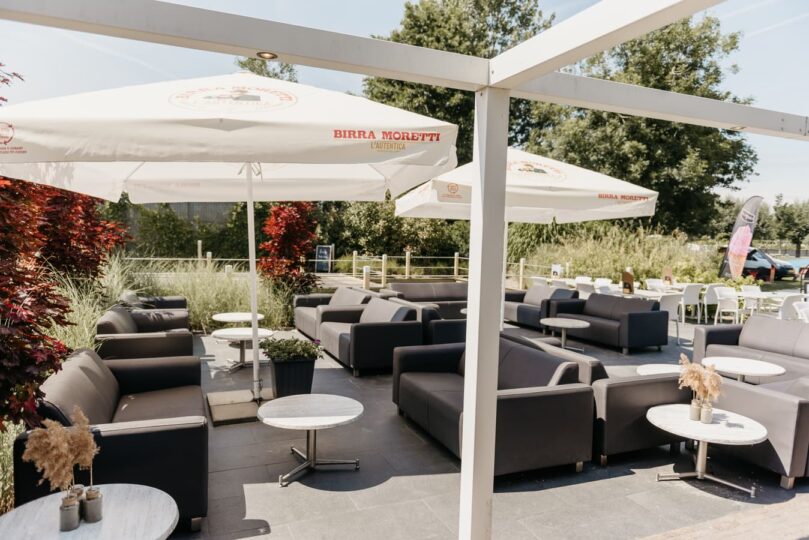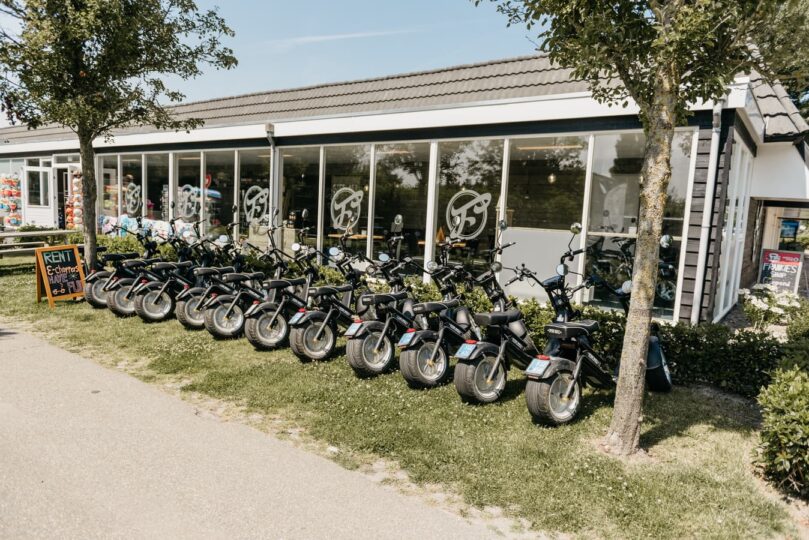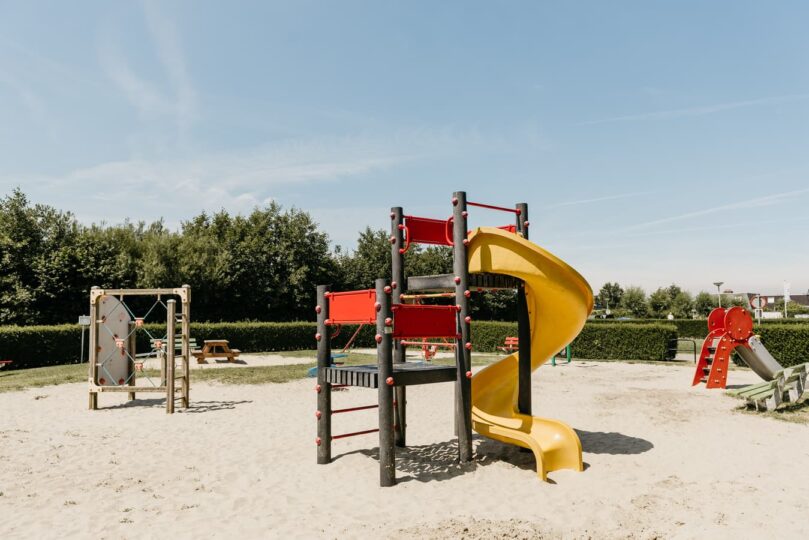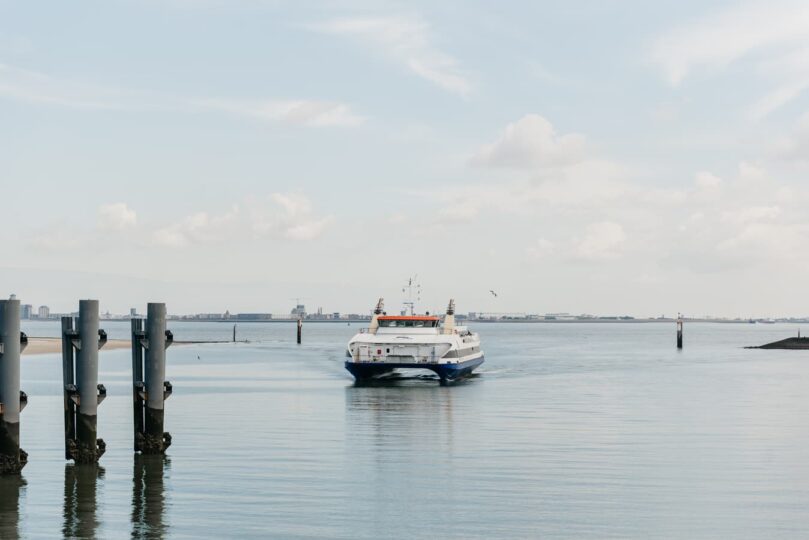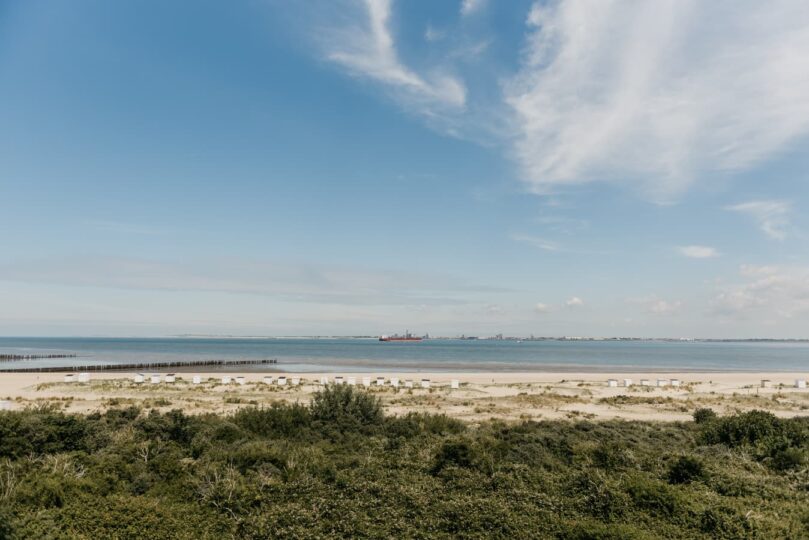 Our bungalows in Zeeland
When you rent a bungalow in Zeeland, you have all the comforts. The bungalows at the vacation parks have a functional kitchen for making – and eating – delicious dishes, a spacious living room for cozy game nights and comfortable beds for a good night's sleep. Most bungalows also have a spacious garden with a private terrace where you can enjoy the sun undisturbed and the children can play in the (play) garden.
Not only when the weather is sunny can you rent a bungalow in Zeeland and enjoy it to the fullest. Zeeland is also a nice place in winter. So you can do plenty of fun things from the vacation park in Breskens. With the beach just steps away, you can spend hours getting a breath of fresh air and enjoying the beautiful views of Flushing and the stormy sea. Moreover, there are numerous hiking trails that you can also enjoy hiking in winter. Or take a nice trip to Vlissingen by boat or take the car towards Sluis and Bruges.
Easily book a bungalow with Hello Zeeland
The best way to rent a bungalow in Zeeland is with Hello Zeeland! The bungalows are mainly located in a vacation park and right by the sea. Because of the facilities at the vacation park and the fine location of the parks in West Zeeland Flanders, there is plenty to do in both summer and winter. And whether you're going to enjoy a sun-drenched beach vacation with the whole family, want to go cycling as a couple or want a vacation with friends with tough water sports activities: a bungalow in Zeeland is the right place for you! On our website you will find several bungalows to rent in Zeeland, all varying in price range. Need help finding the ideal vacation? Then we will be happy to help you.
Book your perfect holiday home