Vacation apartment rentals in Zeeland
Renting a vacation apartment in Zeeland gives you complete freedom during your vacation. You have your own fine place, where you can go as you please. Do you enjoy starting the morning with a cup of coffee in bed or do you prefer the balcony with a view? You can also choose whether to eat out or cook for yourself in the well-equipped kitchens. The apartments in Zeeland are fully equipped and you will soon feel right at home. There are vacation apartments in Zeeland for two people, as well as apartments with several bedrooms, ideal for the whole family or with a group of friends.
Popular destinations in Zeeland
Of course you come to Zeeland for the beach. The beautiful long coastline offers everything you need for a great vacation: peace, space, clean air, as well as action, fine restaurants, culture and events. Would you like to rent a vacation apartment in Zeeland by the sea? Then look for an apartment in one of the popular seaside resorts in Zeeland: Domburg, Oostkapelle, Dishoek or Cadzand-Bad. From your Zeeland vacation apartment, you'll be in these seaside resorts with your feet in the sand within minutes. Start your day with a coffee on the still almost deserted beach and enjoy the tranquility of the place. Feel free to stay at the beach in Zeeland all day or return to your vacation apartment for lunch in between. In the evening you have the choice, will you cook for yourself in the luxury apartment in Zeeland or would you rather eat out in a fine restaurant in one of the seaside resorts?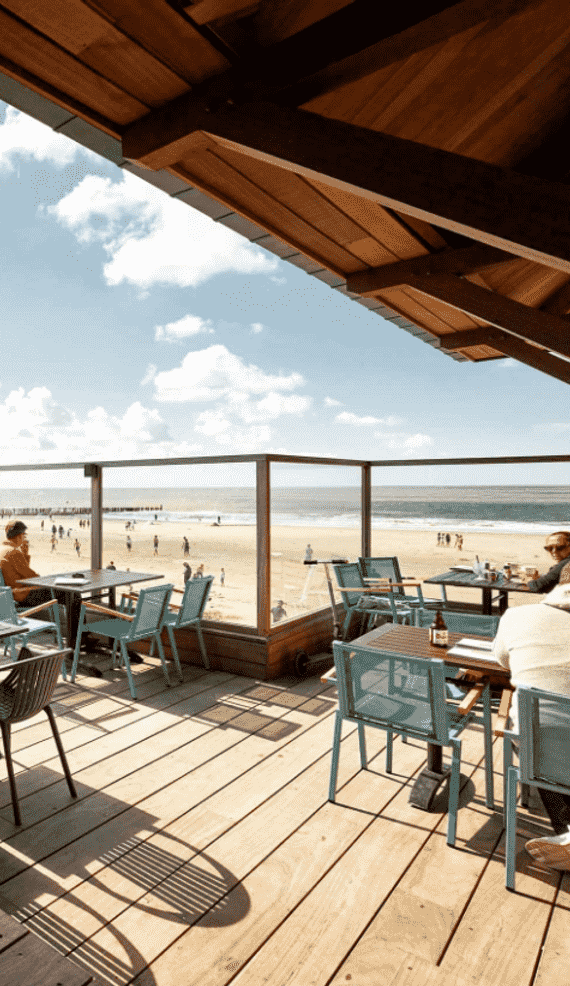 What to do in Zeeland
Of course, you can spend all day at the beach and enjoy the sun and sea. But from your vacation apartment in Zeeland you can also bike to other nice places like Middelburg and Veere in no time. Cities full of history and beautiful old buildings. Drink a coffee on the terrace here or visit one of the museums and learn more about the city's history. Prefer a day on the water? Then head to Lake Veere for an active sailing trip or a relaxing cruise on a tour boat. The town of Veere itself is also a popular destination. Although it is small, you will find nice stores and restaurants. Tip, take a walk on Veere's old ramparts, which date back to the time of Napoleon. Also keep an eye on the calendar, as fun events are held throughout the year: farmers' markets, mussel festivals, art show and music events. Don't get bored in Zeeland, rent now your vacation apartment by the sea and enjoy Zeeland.
Easy online booking at Hello Zeeland
Booking your vacation apartment in Zeeland is very easy online through Hello Zeeland. Want a double apartment in Zeeland for a romantic weekend getaway? Or prefer a multi-person apartment by the sea for the whole family or with friends? It's all possible. Search by number of bedrooms, number of people, dog or no dog and desired location and your ideal vacation apartment will appear on the screen. Select the dates and at the touch of a button is
Book your perfect holiday home