Child friendly vacation park in Zeeland
Looking for a nice stay for a vacation with children? Our vacation homes on a vacation park in Zeeland are very child-friendly. How about vacation park Schoneveld, Scheldeveste or Fort Soleil in Breskens? Where you can enjoy a sunny vacation with the sea and the beach next door, but where you also have access to the indoor pool. Whether the weather is nice or bad, the kids are guaranteed to have hours of water fun! The vacation parks have lots of facilities to ensure that you – and the whole family – have a great time during your vacation!
Swimming and kids club at child-friendly vacation park Zeeland
Starting with vacation park Scheldeveste: a beautiful and clean vacation park surrounded by water. That's because the park was built on the site where a fort used to be. Hence the name "veste," which refers to the settlement of the former fort. Both Scheldeveste and Fort Soleil and Schoneveld (umbrella term: Zeebad bungalow park) have the central building with sports hall where there is something for everyone. So you can go swimming, as well as play a game of tennis or bowling. Afterwards, you can grab a nice bite to eat at the restaurant or snack bar. For parents, there is also a wellness center to completely unwind. Bring the kids to the Koos Kids Club and enjoy an afternoon at the spa! The children can dance together, do crafts, play games with Koos the rabbit and will certainly not be bored. This is ultimate vacationing for the whole family. They happy, you happy!
A true children's paradise
Now, of course, you understand that a vacation park in Zeeland is child-friendly and the kids can't be turned away from the playgrounds, sports hall and beach. But there is even more to experience in Zeeuws-Vlaanderen with children! It would be a waste to spend an entire vacation at the park when there is so much more to explore: on foot, by bike, by car or even by boat!
Some fun (kid-friendly) tips listed from Breskens:
On foot:

Of course, when staying in Breskens, you can't skip the beach! So it's ideal that from your child-friendly vacation home in Zeeland you're right on the beach.

By bicycle:

you can bring your own bikes from home, but it is also possible to rent a bike at the vacation park. Grab a bike and head toward the picturesque village of Groede. Just under 20 minutes away you are at the play and bunker park Groede Podium. Here children can play in the playground equipment, air castles and water playground. You will also find many animals such as goats, rabbits and piglets. An ideal excursion with children!

By car:

Is the weather down for a day? Not to worry! Take a day trip to Sluis. A 20-minute drive takes you to Toversluis. This is an indoor recreation center where children can have a whole day of fun. Also nice to visit the town itself where you will find numerous stores and restaurants.

By boat:

Even by boat you can go out in Zeeland! Take the Westerschelde Ferry in Breskens and make the crossing to Vlissingen. This one lasts about 20 minutes and is quite an experience in itself. Bring the bikes and explore the island of Walcheren.
Vacations in Zeeland with a baby
Enjoying a vacation with a baby in Zeeland in peace and quiet? You can! In Breskens, celebrate your vacation together in a quiet and child-friendly location. Vacation parks are well equipped for children and babies. For example, the parks have indoor pools with toddler and baby pools. In addition, the vacation parks also have a snack bar and restaurant. You can pick up food or eat out at the restaurant at the park so you are very close to your little one. Bring the baby monitor and enjoy a night out. Plus, you don't have to drive back, either. Or do you love to cook and/or just enjoy being very close to your little sprout? Of course, you can also go shopping in the supermarket (a 5-minute walk away) and prepare a delicious meal yourself and eat it in your cottage. Also good to know: you can request a baby bed or chair so you don't have to bring them yourself. In short, a nice and quiet vacation with baby is possible in Zeeland at the child-friendly vacation parks.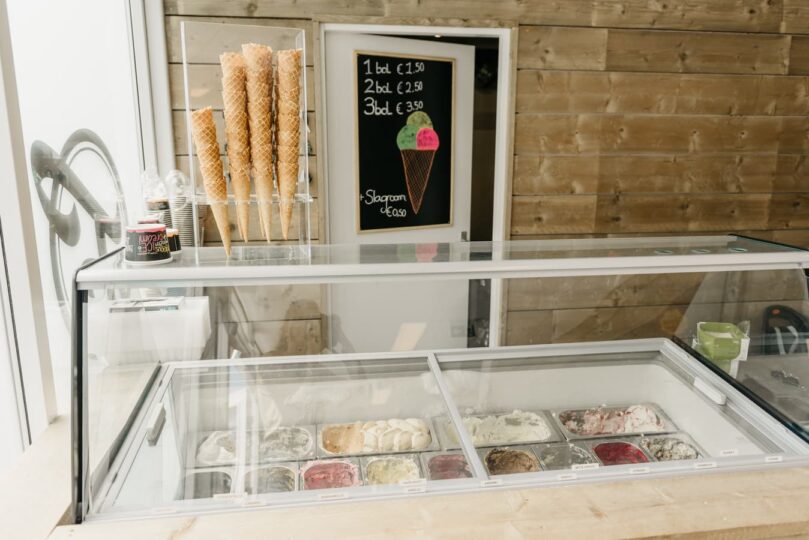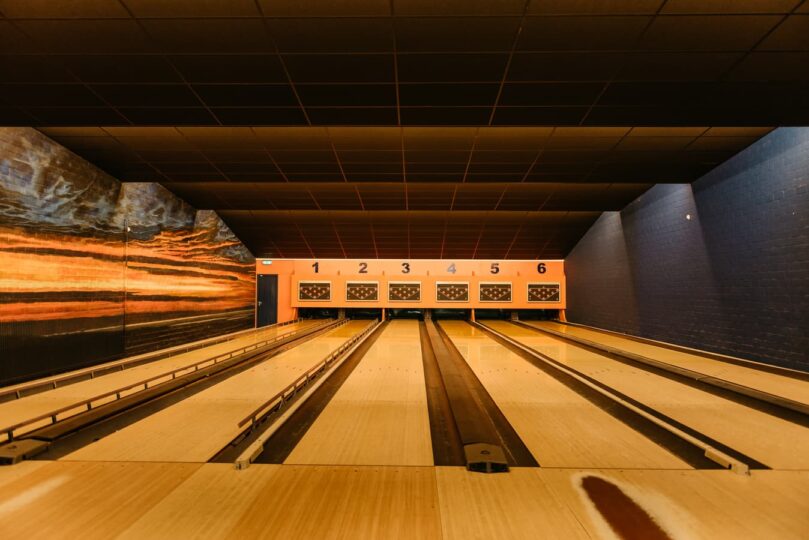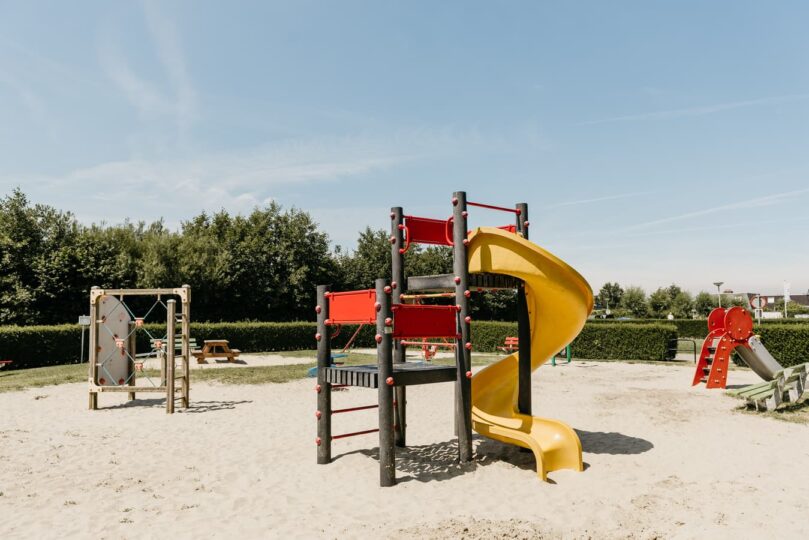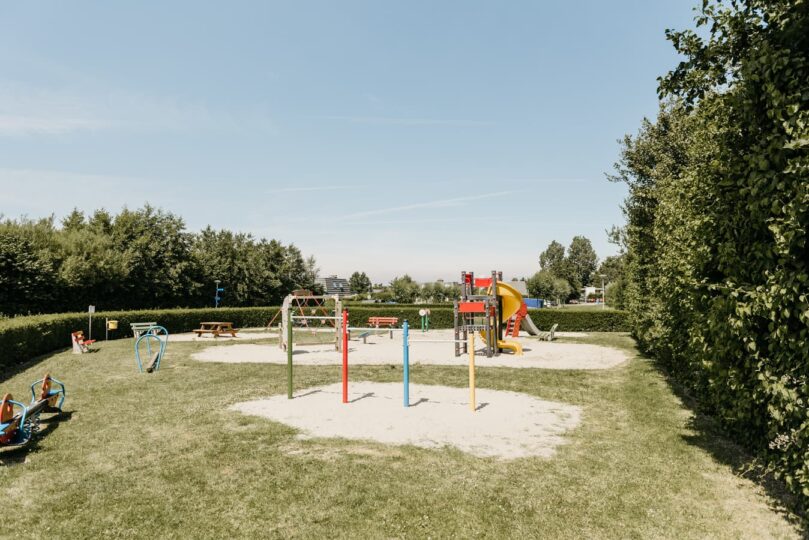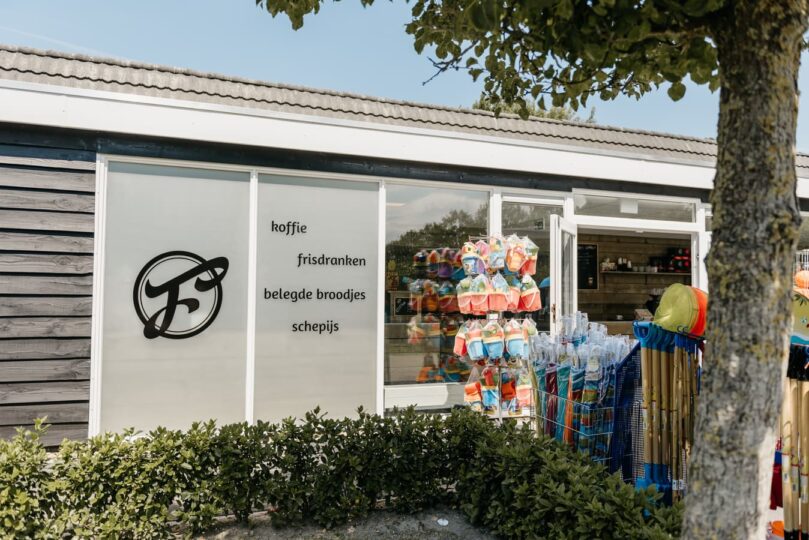 Our child-friendly accommodations for the whole family
If you are looking for a vacation park in Zeeland that is child-friendly, then Hello Zeeland is the right place. Stay with your family in a cottage suitable for up to 8 people. Most vacation homes in a vacation park have a spacious outdoor terrace with garden furniture, where you can enjoy the sunshine in the garden while the children are playing. Now that's enjoyment! The vacation homes are spacious and have enough rooms for everyone. Each cottage has a convenient kitchen and offers enough seating for everyone. Is the vacation not complete without your faithful four-legged friend? We totally get that! Therefore, in several vacation homes on a vacation park in Zeeland, the dog is also welcome.
Easily book a child-friendly vacation in Zeeland
A carefree vacation with the kids in Zeeuws-Vlaanderen? Have a little time for each other? Discover Zeeland's southernmost region at a child-friendly vacation park in Zeeland. At a vacation park in Breskens, you have all the peace and quiet, but also all the space to indulge yourself completely. With a lot of child-friendly facilities at the park, its location right on the beach, nature and all kinds of nice villages to explore. Book your family vacation to a child-friendly vacation park in Zeeland through our website now and enjoy an unforgettable time with the whole family!
Book your perfect holiday home