On vacation with your dog in Zeeland
During your vacation with your dog in Zeeland, you will enjoy wide sandy beaches and clean sea together. The quality of the water as well as the air is guaranteed to be the cleanest you can have. Good for you and your dog. In Zeeland, your dog can run on the beach and swim in the sea during warm summer evenings. Extensive rolling in the sand, endless running after a ball and refreshingly paddling in the sea. Your dog will have hours of fun at the beach. In zeeland, you and your dog gain new energy to come home completely relaxed after your vacation in zeeland.
Dog-friendly vacation rentals at Hello Zeeland
Looking for dog-friendly vacation homes in Zeeland? Hello Zeeland has listed the nicest vacation homes where your dog is more than welcome. In some vacation homes, the dog basket and water bowl are already waiting for your faithful four-legged friend. If that's not a warm welcome for your animal friend. The accommodations where your dog is welcome are mostly within walking distance of the beach in Zeeland. Often the vacation homes are also located near beautiful nature reserves in Zeeland, so you have all the space you need to walk or cycle in nature with your dog. View the wide range of vacation homes with dog in well-known seaside resorts such as Domburg, Oostkapelle and Breskens.
View dog-friendly holiday homes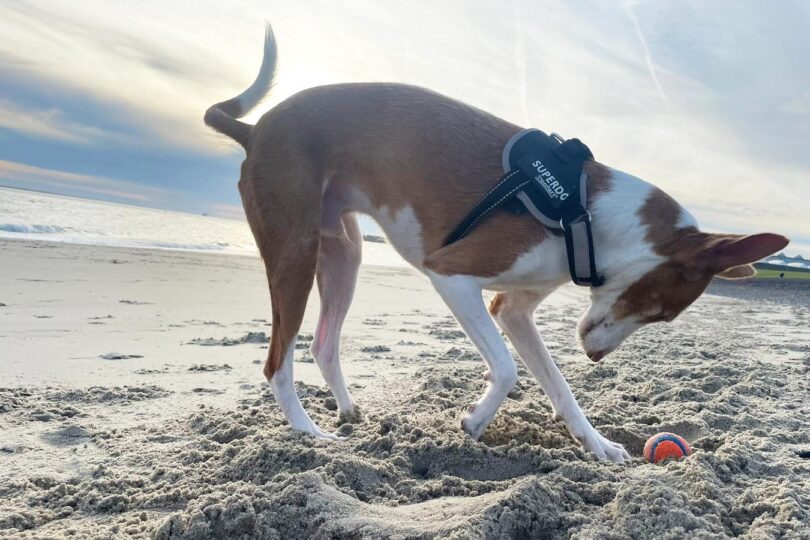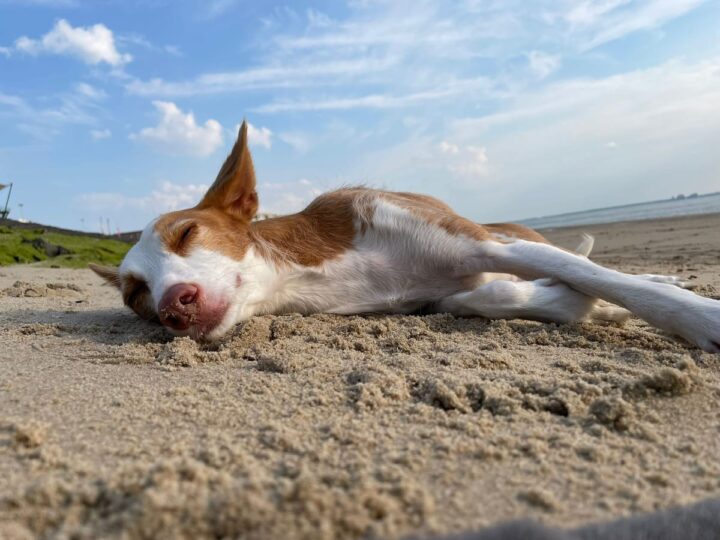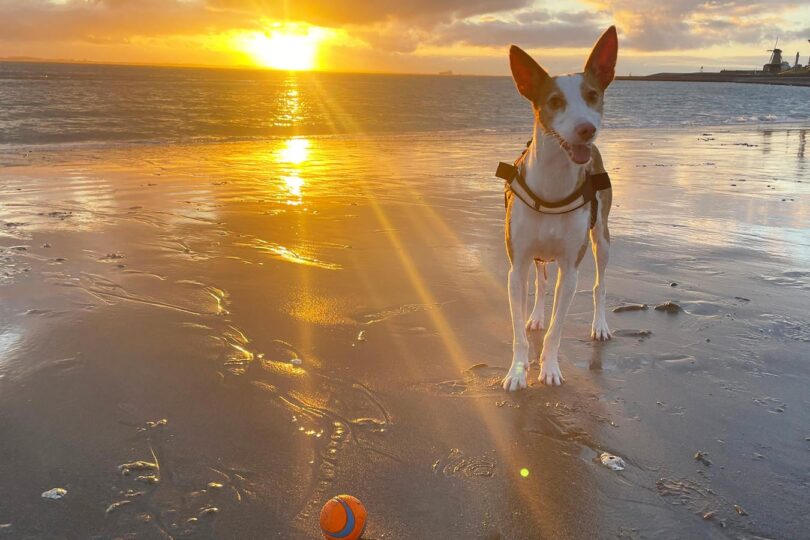 Taking your dog to the beach in Zeeland
Zeeland has a coastline of no less than 650 kilometers with lots of wide sandy beaches. It is wonderful to explore the various beaches in Zeeland with your dog. Because the beaches are so wide in many places, there is plenty of room for your dog to run, play and romp here. This is especially true outside of the peak season, but even during the summer, your dog can have a good time in the early morning or in the evening. Wagging tails, happy eyes and happy doggy faces: your dog starts beaming as soon as the sea comes into view. Cheerfully greeting other dogs, sniffing at washed-up weeds and wood; there is so much to do and see on the beach for your dog. It doesn't really matter where you go in Zeeland, because you can find dog-friendly beaches on all of Zeeland's islands, but we like to tip a few of our personal favorites.
The most dog-friendly beaches in Zeeland
During the day, your dog is welcome on most beaches, if leashed. So you and your dog can enjoy a nice day at the beach even during the summer. After a long beach walk or day of sunbathing on the beach, it's great to grab a bite to eat at one of the beach pavilions. At most beach pavilions in Zeeland, dogs are welcome on a leash and are welcomed with a water bowl full of fresh water. Looking for the most dog-friendly beaches in Zeeland. We tip our personal favorites by Zeeland island: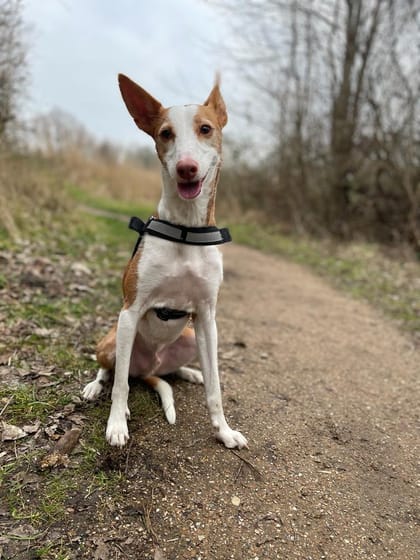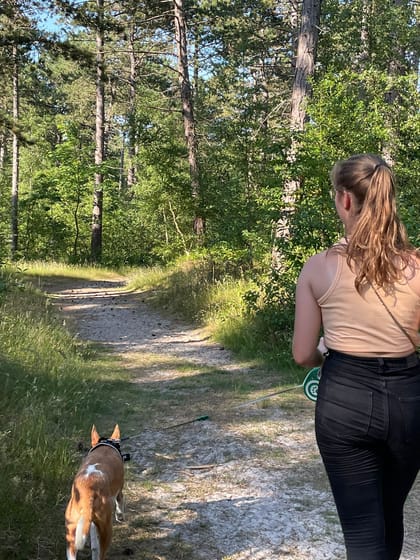 Exploring nature in Zeeland with your dog
Nature in Zeeland is beautiful and in most places your dog is welcome on a leash too. Take long walks with your dog through the dunes or forest in Zeeland and enjoy the flora and fauna you encounter along the way. There are also special designated areas where your dog can run loose, if under a leash. Consider the off-leash areas for dogs in Zeeland at the Veersebos, Rammekenshoek near Ritthem, the Boswachterij Westerschouwen and the Schelphoek. Here your dog can run and sniff around for a while to get rid of the necessary energy. At some off-leash areas, such as at Ritthem you will also find water, where your dog can have a nice paddle and cool off on hot summer days.
The best hiking trails in Zeeland with your dog
Fancy a nice walk together with your dog in Zeeland? There are many beautiful trails through natural areas where you can take fine walks. Dogs are welcome at most sites, if leashed. There are some natural areas and beaches where you are not allowed to go with your dog. The hiking trails below are good to do during your vacation with dog in Zeeland. Here, if leashed, they are welcome on the trails.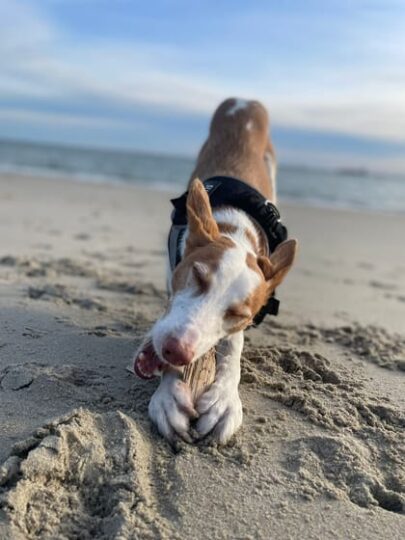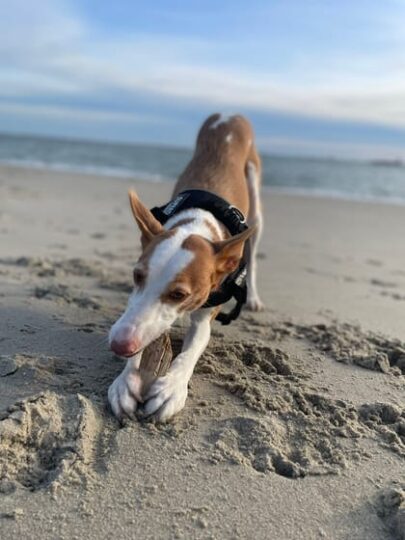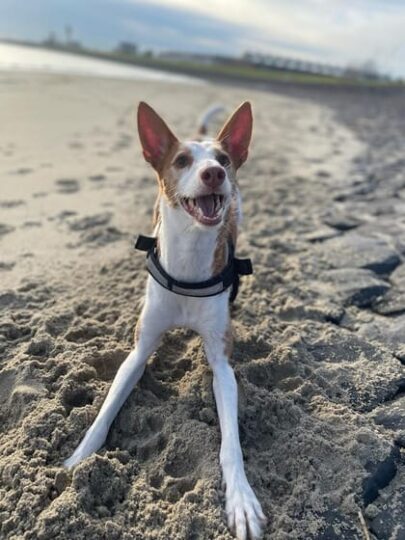 Easy online booking at Hello Zeeland
Nothing nicer than coming home to a dog-friendly accommodation after an active day with your dog in Zeeland. A cottage or apartment where you and your dog can recover from a long walk or beach day in Zeeland. Relax together outside on a terrace or in a nice garden, where your dog has all the space. Or when the weather is not so nice warm up together by the wood stove. Your dog will probably be nice and tired and fall asleep, giving you plenty of time to catch up with other travel companions. Hello Zeeland has a fine selection of dog-friendly vacation homes in Zeeland that are very easy to book online. Select your ideal location and date and quickly reserve one of the dog-friendly homes. Don't wait too long, because vacation homes in Zeeland where a dog is allowed are very popular.
View dog-friendly holiday homes