Starting at Groede aan Zee
The bike tour starts on the coast at Groede aan Zee. The terraces right into the sand, the beautiful location on the beach of Groede and the view of the sea provide a top beach experience. In addition to breakfast, lunch, lounge and dinner, large portions of rest and relaxation are served here. For the children there is a playground right next to the terrace.
Along the coast towards Ferini
From Groede you cycle along the coast to Nieuwvliet. Once arrived in Nieuwvliet you will find Ferini. A shop to discover again and again. Stairs and hallways. An entrance upstairs, but also one downstairs. Wanderings of cubicles and rooms. Vintage, especially lots of vintage! And second-hand books! And presents! Art and theatre even! In this shop you can get lost for hours among the fun stuff.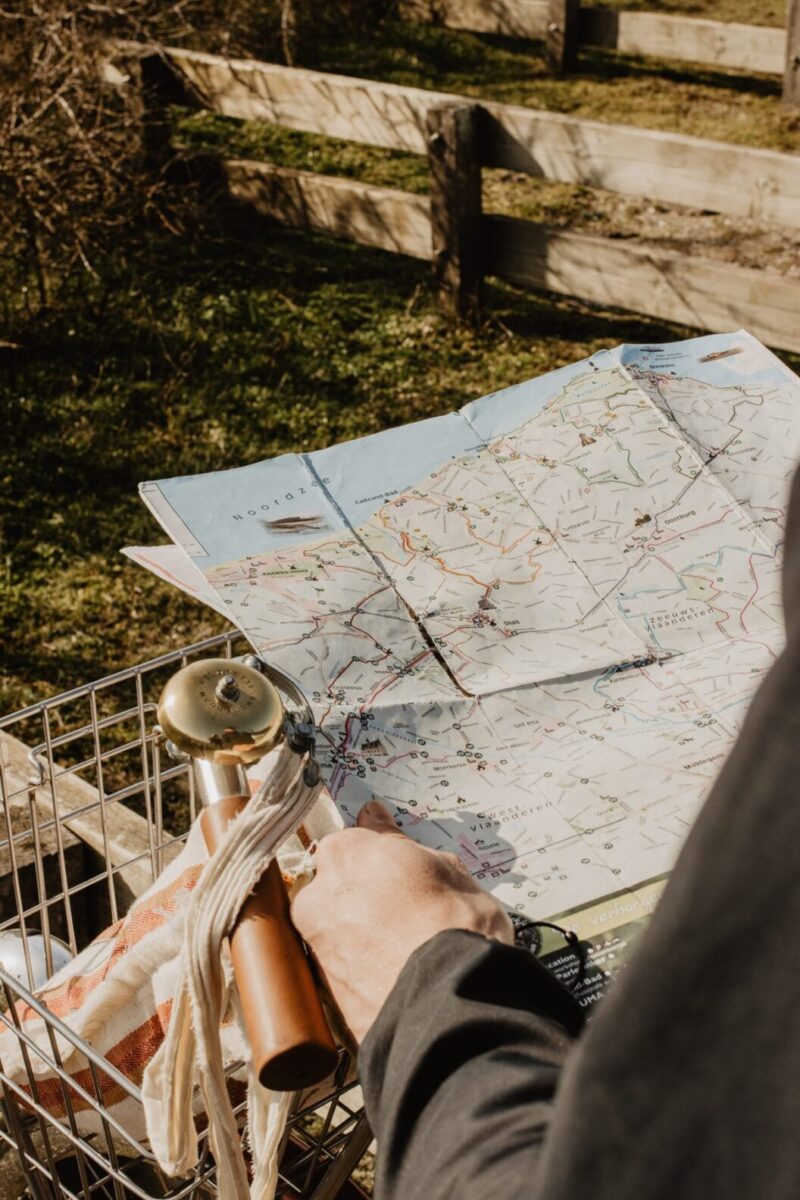 Cultural stop at the mill of Nieuwvliet
With the wind at our backs on our way to Nieuwvliet's mill. A bike ride in West Zeeuws-Vlaanderen not only brings culinary stops and beautiful natural scenery, there is also a lot to see here culturally. Take a look at the mill of Nieuwvliet, this mill is maintained by volunteers. The foundation paid one guilder for it in 1990, when the owner stopped working as a miller because the mill was not profitable enough anymore and the mill needed restoration. Now corn is again broken and oats crushed weekly resulting in oats and whole wheat flour.
Through the polders to De Parlevinker
From Nieuwvliet you cycle through the Zeeuws-Vlaamse polders to Retranchement. At The Parlevinker, it's a good place to be. From the terrace you have a nice view on the passers-by. Outside the summer months people come especially for the homemade apple balls. Definitely try it! From Retranchement follow the signs to Zuidzande.
Take a break at Atelier de Test
The last stop is Atelier the Test in the polder near Zuidzande where beautiful ceramics are on display. And the nice thing is: the work of the artists here is for sale. There is also a free clay corner for the children and in July and August you can try your hand at pottery. In the ceramic garden you can find a sunny spot for a drink. And then back to your vacation rental to recuperate from this beautiful bike ride.
View the holiday homes in Zeeland